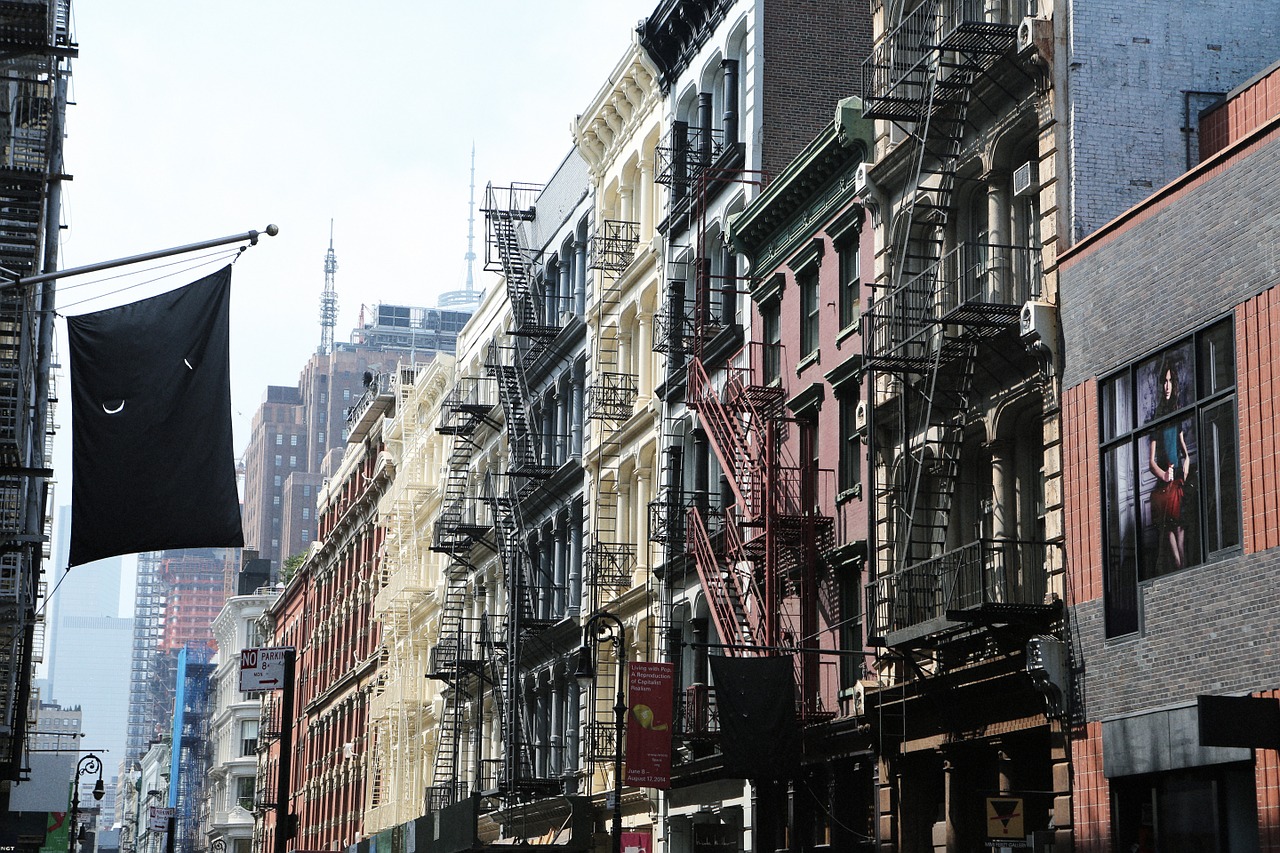 SoHo
SoHo
SoHo, generally known as the place of artists and art galleries, is a neighborhood in Lower Manhattan, New York City. Soho sometimes also written as 'SoHo' is an acronym of South of Houston Street. Chester Rapkin, the author of 'The South Houston Industrial Area study', in 1962, devised this name for the neighborhood.
SoHo is home to tourists and young professionals and anyone planning to live here will never get bored with the surroundings. The city is full of iron-made pre-war buildings and there are few high-rises as well. Anyone looking for a rental apartment with luxurious amenities may find it hard.
Neighborhood
The adjacent neighbors of SoHo are NoHo, TriBeCa, Chinatown, Little Italy, West Village, Nolita, and Greenwich Village.
Population
As per the stats of 2016, the population of SoHo is 19,573 and its density is 22,000/km2 (58,000/sq mi).
History
The area that is now known as SoHo was a farm grant given to the freed slaves of Dutch West Indies Company. Augustine Hermann, in 1660, bought this land and transferred to his brother-in-law Nicholas Bayard. After the World War, Bayard faced a financial crisis and the land was divided into lots and no significant development took place.
Greek-styled homes were replaced by cast iron and more-solid structure buildings after the mid of the 1950s. Commercial establishments such as Tiffany & Company, and Lord & Taylor started to develop at that time. Theatres started to open too and the area between Houston Street and Canal became a popular entertainment point.
The entertainment causes the opening of many brothels in SoHo and the area was known as 'red-light district'. This factor caused a major reduction in the population and SoHo lost 25% of its residents between 1860 and 1865.
After the Civil War, manufacturing companies started functioning in the area and became a hub for traders and wholesale retailers. But after World War II, textile industries moved to the south and many high-rises remained unoccupied in SoHo. Later these buildings were replaced by gas stations and warehouses.
SoHo was the first neighborhood which received the acronym. Other neighborhoods given an official acronym are TriBeCa (Triangle Below Canal) and NoHo (North of Houston).
What's here?
The roughly assembled streets and atmosphere of SoHo makes this place a different and unique area in entire Manhattan. Another factor that adds to the uniqueness of SoHo are the street names. Unlike other neighborhoods, here streets are given names rather number like Prince Street, Spring Street etc.
The city is full of amazing restaurants including The Dutch in SoHo, Dos Caminos in New York, Black Tap and Flipper's Pancakes. Bars and pubs are also in abundances like Restaurant Balthazar NYC, Georgetown Cupcake in SoHo, and Chobani Yogurt Bar.
There are plenty of designers in this area which makes this place a shopping destination. Stylish and creative fashion seekers will find this place ideal as there are many famous shopping brands like Nike, Prada, All Saints, Victoria Secret, Zara, Adidas Original, H&M, and Louis Vuitton. For shoe-lovers, Converse Specialty Store is a place to visit. Here you can decide how your shoes should look like.