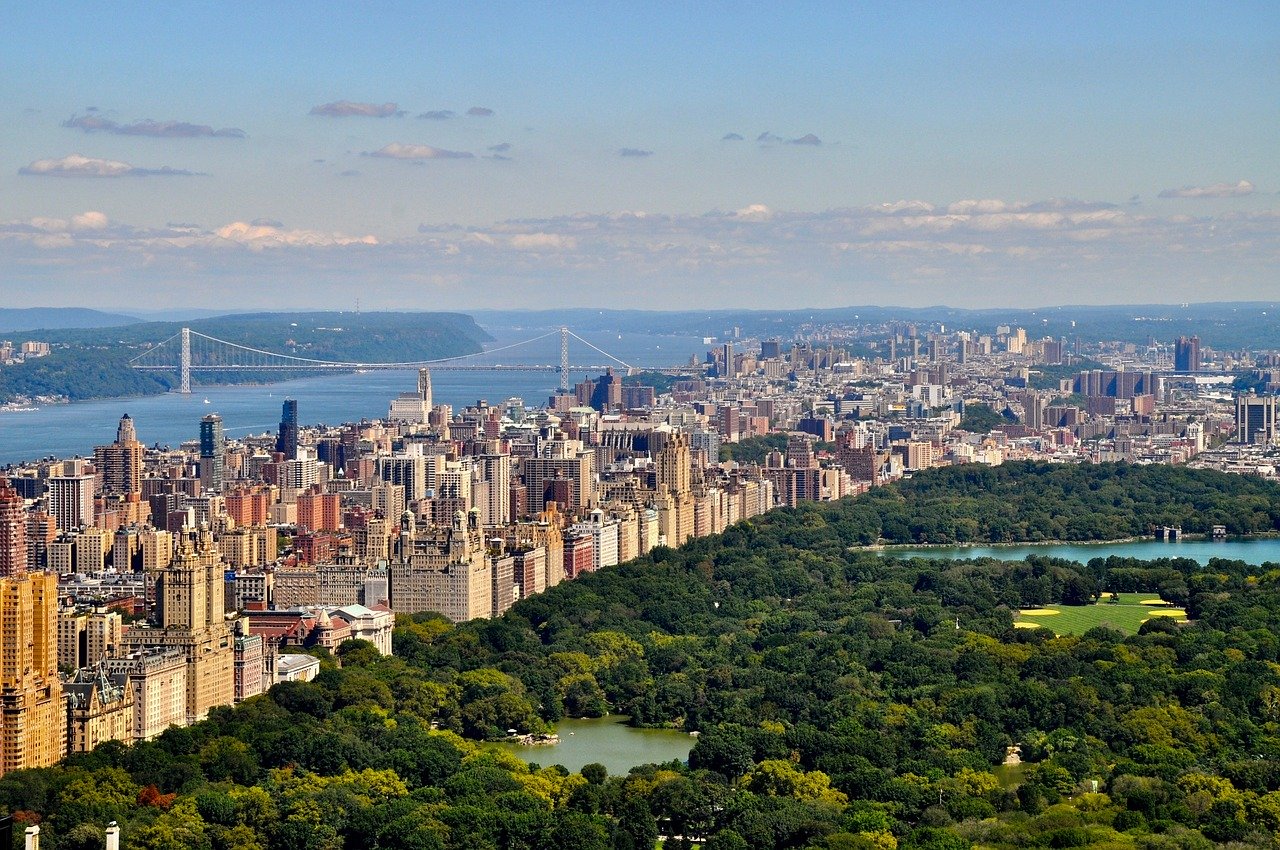 Upper West Side
Upper West Side
Upper West Side is a neighborhood in Upper Manhattan, NYC and sometimes abbreviated as UWS. The area is bounded by West 110th Street, Central Park, West 59th Street and the Hudson River. Many residents of UWS work in commercial areas of Manhattan and just like Upper East Side, UWS is a primarily residential place.
The north side of the neighborhood hosts Barnard College and Columbia University and therefore the area is an intellectual hub of NYC. UWS is ranked among the wealthiest neighborhoods of New York City. The primary ZIP codes of the neighborhood are 10023, 10024, and 10025.
History
In the early 19th century, Upper West Side contained some of New York's most ambitious houses and these houses were located along Bloomingdale Road. With the passage of time, UWS filled with smaller suburban villas and then in the middle of the 19th century, parts of UWS became old and lower-class.
Upper West Side saw major development from 1885 to 1910, courtesy of opening city's first subway line in 1904. Opening of IRT Ninth Avenue Line paved the way for the development of the residential area of the neighborhood. Many large buildings were built for the middle-class families in the 20th century.
Upper West Side is the 10th congressional district of New York. Many important organizations have their headquarters in UWS including American Broadcasting Company, The College Board, Time Warner – Skidmore, and The Jewish Guide for the Blind.
Buildings – Flat or Tall?
Most of the buildings in UWS are pre-war with four to five stories. The Dakota Apartment consists of the most beautiful and largest buildings of the neighborhood. Many celebrities including Lauren Bacall, John Lennon, and Leonard Bernstein have their homes here.
Activities
The Upper West Side is home to some of the city's most cultural institutions like American Folk Art Museum, Children's Museum of Manhattan, Ballet Hispanico Tina Ramirez, Museum of Biblical Art and many more. If you are in this neighborhood, do visit Lincoln Center. The center is home to UWS's most popular music theatres including the New York City Ballet, the Metropolitan Opera and the New York Philharmonic.
For food lovers, Upper West Side offers food points like Fairway and Zabar's as you will find high-end food here. Other notable food points include The Cottage, Alice's Tea Cup, Bustan, Makana, and Pasha. If you want to enjoy Manhattan's best cookies, visit Levain's Bakery which is located on 74th Street. Unlike the Upper East Side, UWS has a great nightlife.
Population
As of 2018, the population of Upper West Side was 214,744 with a density of 44,000/km2 (110,000/sq mi). The median income in this neighborhood is $121,032 and more than half the population is White here.
Summary
If you are looking for a family-oriented place which also has a nightlife, then there is nothing that can match the Upper West Side. Most of the apartments here are built for middle-class families. The neighborhood has also been filmed many times including 'You've Got Mail', 'Seinfeld', and '30 Rock'. Sandwiched between Riverside Park and Central Park, Upper West Side is an ideal place for families to live.